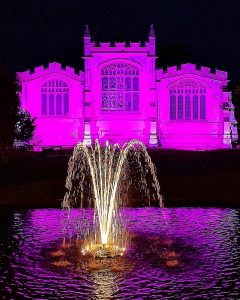 St Mary's Church in Hitchin was lit up in purple on Saturday the 23rd and Sunday the 24th of October for World Polio Day. (24th of October 2021) It was organised by Anne Senechal of St Mary's Church, alongside Hitchin Rotary Club to raise awareness that there are still people in the world that are not vaccinated against the hideous disease, polio.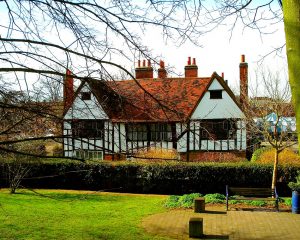 The Biggin on Biggin Lane next to the market in Hitchin, used to be the Gilbertine Priory (founded in 1361 by Sir Edward de Kendale) and what is the Priory used to be the Carmelite Friary. The nave of the Gilbertine church survives in the south wing of the building and the Prior's lodging on the first floor of the west wing. The east end was devastated by fire around 1500 and never rebuilt. After the dissolution in 1539, it was converted into a private house by adding a new east wing.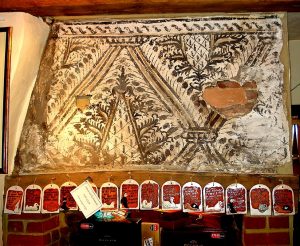 A rare painted fireplace dating from about 1600. (Either Late Elizabethan or early Jacobean) It's in a building at the back of what used to be Tim's Art at 85 Tilehouse Street in Hitchin. It shows vegetation and perhaps a formal garden. The building is now in private ownership and can no longer be seen unfortunately but hopefully it has been preserved.